Family adventure—share the wonder, make lasting memories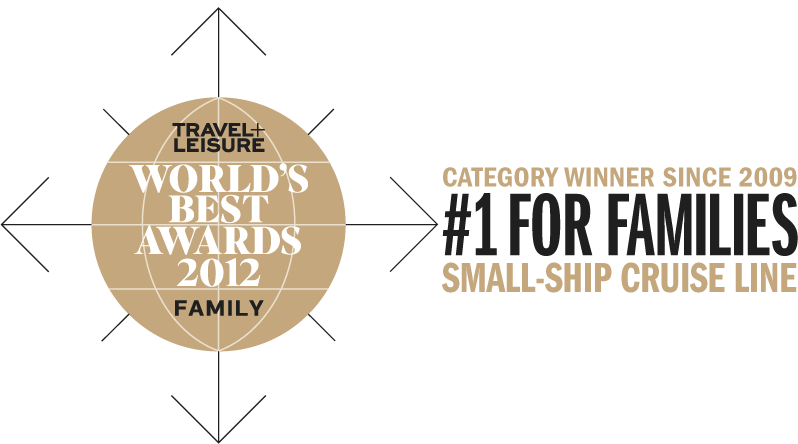 Heed the call of the wild—together. These Alaskan family cruises means sharing experiences daily: encounters with amazing wildlife, walks, kayaking & more that create lasting family memories. Plus, our kids program layers valuable learning onto the fun—to enhance kids' knowledge, skills and social savvy. Every expedition is unique—with our team offering activities from among the examples listed below, based on the ages and interests of the young explorers aboard.
An expedition is the perfect means to travel and experience the wild world with your family—whether it's nuclear or multi-generational—to share an adventure and create lasting, magical memories. On every expedition we see grandparents, parents, and children connecting—sharing shipboard life, sharing activities, sharing the discoveries, and creating a bright, collective family memory. There is something about being in the wild, miles from the rituals of day-to-day life that brings out the vibrant, youthful side of family members of all ages.
Kids get more with Lindblad Expeditions-National Geographic:
Photo workshops with our Lindblad-National Geographic certified photo instructor, using smart phones and/or
point & shoot cameras
Journals & journaling time to record kids' daily activities
Scavenger hunts
Zodiac-driving lessons & "certificates of achievement"
Hands-on nature lessons with our naturalists who are trained to work with kids & are excellent role models
Hands-on science program: kids use the onboard video microscope to view and identify undersea specimens;
learn about conservation efforts in Alaska
Kid-friendly menu options, with a special kid's pizza & movie night.
Hands-on learning activities and adventures to share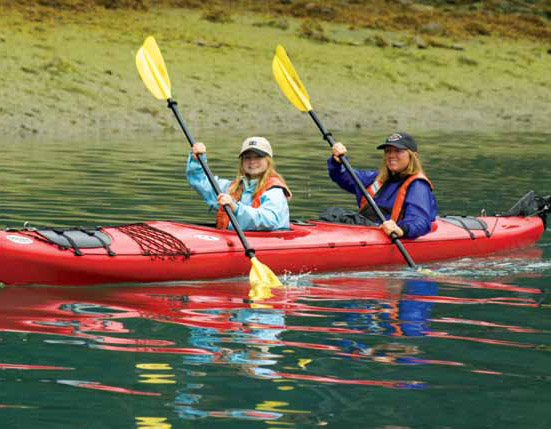 Snorkeling among playful sea lions in Galápagos, paddling tandem kayaks in Alaska's coves, or breathlessly watching a curious polar bear approach the ship in the Arctic—these are the experiences you'll remember. Our expeditions offer daily activities to share that come in a diverse range of interests and fitness levels, perfect for explorers of any age. Young explorers get hands-on science using video microscopes and learn about conservation projects, plus nature lessons with our naturalists who are trained to work with kids and are excellent role models. You'll see kids discover hidden talents and gain confidence while having the time of their lives.
Going by small ship is ideal for family travel
Traveling by ship offers the perfect balance of family togetherness and space for kids and other family members to exercise their freedom and preferences. Aboard ship, kids can never wander far, but they're also able to explore their own interests. Even if you go separate ways during the day, you can count on the ship for the spontaneous fun of running into each other, and the opportunity to gravitate to each other easily and naturally over Zodiac forays, dinner, and nightly Recap. Kid-friendly menu options and impromptu movie nights with pizza are always a hit, too.
Card-worthy family photos
Since every expedition sails with a Lindblad-National Geographic certified photo instructor, and some ships with a National Geographic photographer, you're guaranteed to go home with some top-notch shots from your days exploring.