Alaska is renowned for its iconic wildlife — whales, bears, and eagles. You're certain to see them, but you'll also discover much more. Strange and beautiful undersea creatures. Pods of orca and large groups of Steller sea lions. Bald eagles soaring and puffins swimming. Rough-skinned newts and carnivorous plants. Discover forests and seas brimming with life.
Richest whale viewing experience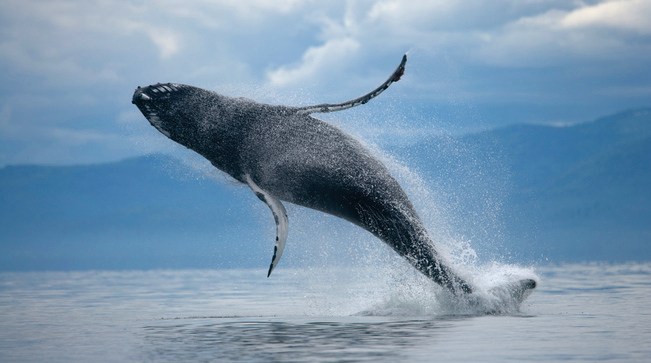 These expedition ships allow us to go deeper into the domain of the whales. And with our knowledge and skill in timing, we can position perfectly to be "there" when whales are—creating amazing observations and photo ops. In addition, through our dynamic relationship with the Alaska Whale Foundation, learn firsthand from their researchers about the latest humpback behavioral findings. Through the years, they have also been able to guide us to the most active areas. And, if conditions are right, our naturalists will drop a hydrophone to reveal the whales' communication, and give you a whale's eye view through exclusive footage shot by National Geographic's Crittercam team.
Exclusively ours: undersea exploration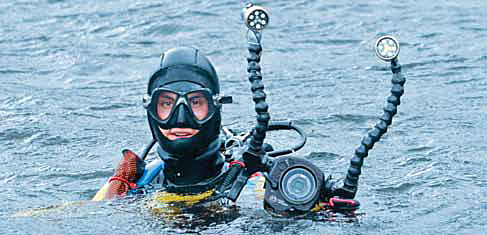 In 2012 Lindblad Expeditions pioneered an exclusive undersea program, revealing for our guests the surprising and vivid life of the Alaskan undersea. Feedback was so enthusiastic, we now feature an undersea specialist on every departure. He dons cold-water diving gear to shoot video, and then shares it on the lounge's TV screen. Watch as vibrant purples and greens spring to life at depths of 40 to 80 feet. See vast kelp forests swaying in the currents and discover strange and wonderful marine life here. See more of Alaska than anyone else, and more than you ever imagined.
World's largest black bears and more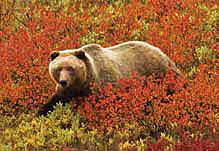 Haida Gwaii, which we visit on our Remarkable Journey to Alaska, British Columbia and Haida Gwaii itinerary is considered the 'Canadian Galapagos' for its endemic plants, land mammals and species of birds, including the world's largest black bears, plus other intriguing animals: deer mouse, shrew, river otter, ermine (weasel), pine marten, Northern Saw-whet Owl, Stellar's jay and hairy woodpecker.